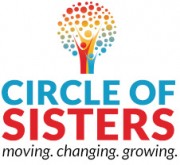 Event
•
updated: Oct 14, 2015
The Circle of Sisters in association with AT&T Mobility and the City Of New York Correction presents the 2015 Exposition at the Jacob K. Javits Convention Center. The theme this year is "Moving, Changing, Growing" for over 200 vendors selling unique products and services under the presentation of AARP Real Possibilities and produced/hosted by WBLS-FM, WLIB-AM, and HOT97 and Emmis Communications.
New York City -- ​The Circle of Sisters (COS) is one of the largest expo's for women of color that moves, changes, and grows one's knowledge into the diversity of cultural businesses to stimulate growth innovations for the African American community. Currently, the COS has extended an offer to purchase tickets for a limited time at 50% off the Expo ticket price. You do not have to be African American to attend this event that is rich in African American culture, but you do have Two days and less than 24 hours left to buy a ticket to experience history. Come out and understand how to grow your business, experience Star Power, engage with vendors, become informed and empowered by leading authors, field experts, political figures and some of the biggest names in entertainment. The COS is in it's 15th year of operation and is known for delivering some of the largest Black voices to its Circle.
Join Circle of Sister this weekend along with WBLS (107.5 FM) , WLIB (1190 AM), and HOT97 (97.1 FM) on October 17th and 18th at the Jacob Javits Convention Center in New York City for Circle of Sisters 2015. Log onto http://www.circleofsisters.com purchase your tickets now!
Also, this year, the Circle of Sisters has gone green! The Circle of Sisters app will be everything a woman of color needs to navigate the Expo at their fingertips to "Move" "Change" and "Grow" their knowledge about floor maps, post to Twitter, Facebook, and even Instagram! This weekend while you are out after you have taken advantage of the 50% promotion sign up for hourly text updates during the Circle of Sisters Weekend. Text the word COS2015 or visit http://www.circleofsisters.com/app/​ to get the Circle of Sisters schedule.
Share: