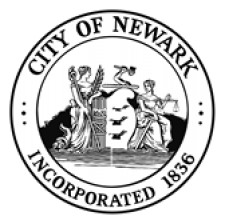 Mayor Ras J. Baraka will be hosting his 2nd Annual Latin Festival on Sunday, August 7, 2016, on Bloomfield Avenue from Lake Street to Clifton Avenue. Grammy Award-winning sensation Elvis Crespo will be performing at this event, along with offers of traditional foods, 10 live bands, and special guest DJ Alex Sensation from Mega 97.9 FM.
Newark, N.J. - Mayor Ras J. Baraka, the Newark Municipal Council, and Deputy Mayor for Community Engagement Jacqueline Quiles will host Mayor Ras J. Baraka's 2nd Annual Latin Festival on Sunday, August 7, from Noon to 9 p.m., on Bloomfield Avenue between Lake Street and Clifton Avenue, in Newark's North Ward.
Grammy Award winner Elvis Crespo will headline the day's live musical performances; surprise guests will make appearances. Alex Sensation from Mega 97.9 FM will DJ the event. The festival will celebrate Latino arts and culture with a wide array of fun family-oriented activities, including live music and entertainment, free health screenings, raffles, arts and crafts, inflatable bouncers, and sports for children, as well as information from key community stakeholders in government, non-profit, and community organizations. Festival will include voter registration drive.
If you are interested in becoming a sponsor or participating in the Latin Festival, please contact Deputy Mayor Jacqueline Quiles at the Office of Community Engagement at 973-733-4310.
SAVE THE DATE!
Share: