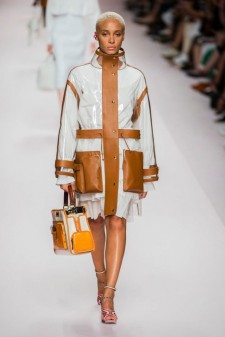 News
•
updated: Jan 22, 2019
Paris Fashion Week ended yesterday after a week long celebration of men and models in the world famous fashion industry. Some of the hottest names in the music, fashion, and film industry hit the stage to represent the importance of men who make a statement to your lifestyles. Be the first to view what's happening this Fall/Winter season as it rains men and desires to the fashion world.
Paris Press Release - January begins the official beginning of Fashion Week Extravaganzas in the World of the Elite voice. The who's who, politics, laws, and the book of Genesis opens with the Official Paris Men's Fashion Week marking the importance of why women echo begin the Forbidden fruit from the garden. Men of all ages, colors, cultures, languages, and preferences make a statement as they own the streets of Paris using the seduction of what's known as the runway to invoke desires. The latest fashion, models, economy, writers, photographers, musicians, producers, and billionaires are all front row and center to get a glimpse at the trends that are hot. But, when the writers get nudged by famous models from the industry like Andrea Faccio and Marc Forne from Paris Men's Week regarding Sexual Wellness, the reader must have it on the table in written CASH and CARRY form to deliver that unique stimulation to deliver tomorrow's menswear.
As Haute Couture Paris Week begins with over 5.4 million post on Instagram this week, the Fashion world takes in new beat and appetite for visual pleasure. Already, some of the presentations are out of this world forcing outburst of pleasure to the eye with backstage poses offered by top models from all over the universe.
Share: