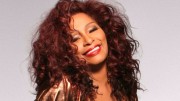 News
•
updated: Jun 1, 2015
The Queen of Funk Soul Gospel, Chaka Khan and Stephanie Mills, the Broadway Star of "The Wiz" performed for a sea of Fans and Celebrities last night at New Jersey Performing Arts Center (NJPAC) sold out show. The theme for NJPAC was to Get Social and Get Notice! For the Fans, the performance was a face to face digital engagement celebration of two Diva icons.
Can you name the innovators of each movement today based upon your childhood experience of entertainment? If the answer to this trivia is Yes, then you have experienced a Show performed at New Jersey Performing Arts Center played well. Movement or Innovation? Jazz, Soul, Funk, or Gospel? Electric Guitar, Piano, Band or Songwriter? Chaka Khan and Stephanie Mills are the pioneers of everyone's childhood and adulthood experience today with a Fan-based record sold out performance in Newark, New Jersey. Stephanie Mills, now 58, is still one of the most successful Divas in the music and theatrical industry with a Voice children will remember as timeless pillars of eternity. Ms. Mills announced during the show that she will be appearing as the character "Aunt Em" in NBC's live production of "The Wiz" on December 3, 2015, so Get Social!
Chaka Khan, now 62, the Diva Queen of Funk was remembered by Fans with gifts and flowers as she made her way to the stage last night. Ms. Khan improved innovation last night by connecting spirituality in Fashion using diamond cut gems embedded in her shoes as a symbolism of her footstep journey of success and oriental style fans lined in gems (for Fans to purchase and keep the connection of the night). Conscious divine was Chaka's wow statement for the night as she performed her all time hit "Do You Love What You Feel" for the audience. Spiritual development and healing at its best for long awaited music. Ms. Khan delivered awareness to the audience last night on how she always arrives 2 days early to a venue in remembrance of how she became famous by allowing a child to express their local talents at local schools. Ms. Khan also has a Foundation called Chaka Khan Foundation at Work that is dedicated in assisting children at risk at www.chakakhanfoundation.org. If you missed this technology-driven engaged performance last night, Chaka Khan and Stephanie Mills you have truly missed the best thing that could have ever happened in life. Chaka Khan has been verified for 12 concerts during 2015-2016 tracking 87,954 fans in venues in Beverly Hills, California, the UK, Netherlands, Georgia, and Mississippi.
Share: