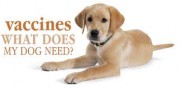 News
•
updated: Jan 9, 2016
Mayor Ras J. Baraka, and Director of Health and Community Wellness Dr. Hanaa Hamdy are offering dog owners an opportunity to start the New Year with applications to purchase or renew dog licenses for 2016, according to a press release. Dog owners must present vaccination records when applying for licenses, which will be available in Room B-17, at City Hall, Monday through Friday, from 8:30 a.m. to 4:30 ap.m., at City Hall located at 920 Broad Street.
Newark, NJ -- Every year the City of Newark offers dog licenses to dog owners with dog certificates of vaccination when dogs are present, or documents are presented. The fee for dogs that are not spayed or neutered dogs is $8.20. The fee for dogs that are not spayed or neutered is $11.20. According to the Baraka administration, the City issued 941 dog licenses, in 2014, there were 794 licenses, and in 2013, the City issued 830 dog licenses to Newark City residents.
Mayor Baraka stated, "Dog licenses not only help our Newark residents keep their dogs safe, with their vaccinations up-to-date, but they help keep our City safe." "Additionally, licenses also help protect dogs when they get lost, so that they can be returned to their owners. Let's give our beloved pets the love they deserve, by purchasing the licenses they require, so we can continue to transform Newark into a City we can all believe in."
According to City of Newark, Municipal Ordinances, anyone that owns a dog in the City of Newark must have a license. Each license must come with a metal tag that attaches to the dog's collar. Violations can result in fines of up to $50.00 in Newark Municipal Court.
Director Hamdi noted the importance of keeping dogs leashed when walked and reminded residents that dog ownership comes with responsibilities. "Too many animals who arrive as pets ultimately become victims of neglect or abandonment," she said. "Animal shelters and rescue organizations are filled with pets that have been abandoned. Residents should not take up dog ownership unless they are prepared for the responsibility, and I urge them to support our shelters by adopting these dogs who need loving homes."
The City of Newark has a Municipal Ordinance 6:1-12, anyone owning or controlling a dog must remove waste left by that dog on all sidewalks, gutters, streets, or together public areas. Waste must be either flushed in a toilet or placed in a non-leaking container (such as a plastic bag) and then placed in the trash. Violations can result in fines up to $500 in Newark Municipal Court.
If you need more information on the City of Newark, please visit our website:
Share: