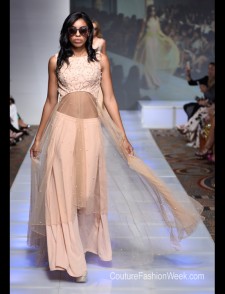 News
•
updated: Aug 23, 2017
Sushma Patel, Designer of the 5th Season Wedding Design Studio is not your ordinary wedding designer. In the Fashion Industry Sushma Patel's name is ringing amongst the socialites and big wig corporate tycoon's today. The evolution of unique taste designed for the diverse customer is amongst Sushma Patel, US as an experience of global excellence.
New York City (USA) - ​Women travel all over the world to make their special wedding day a moment to remember for many lifetimes. Traditional and non-traditional wedding brides all crave the latest fantasy in colors and seasoned brands of bridal fashions, but not all think of Couture Fashion during Bridal Week that is uniquely inspired by Sushma Patel. The feminine and bare all mother nature fashion sense is so uniquely designed that a forward thinking strategy is used on the catwalk to integrate real estate investments with effective bridal governance. The minds of the audience is hypnotized by the creative value a woman has to offer before, during, and after the direction of marriage is planned.
Bridal awareness is a fundamental thought within the Fashion Industry of the Sushma Patel world. And during a Couture Fashion Week provoking and creating conscious awareness in every lens of the elite is a bridal catwalk not explored or imagined. If the next generation bride has not compelled themselves to attend a Sushma Patel presentation, then you have not addressed all of the key elements within your global experience of fashion.
Share: