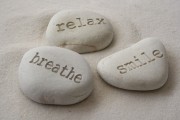 News
•
updated: Jul 14, 2015
Reverend Al Sharpton stressed his concerns for the Eric Garner family this morning as he speaks to the press regarding a 5.9 Million Dollar Settlement reached yesterday on behalf the family. Although Mr. Garner, victim, is not here to comfort his family members, the public is reminded of the video caption of his death on July 17, 2014, when Mr. Garner voiced 11 times he could not breathe.
What is the value of your life today when it is captured on video of you taking your last breath? Inhaling and Exhaling the flow of air for human life is a voluntary right upon birth. The muscles of one's throat that transports oxygen from the outside surface into one's body tissues is always going to be a reminder to all for Justice of the Eric Garner Family.
The 5.9 Million Dollar settlement as of result of the 11 times Mr. Garner stated he was being deprived of his voluntary muscle to breathe is a continuous threat. The Reverend Al Sharpton and the National Action Network (NAN) confirms support for the victim's family on July 17, 2014, and states that although money is not "Justice," NAN does not receive any monies from the settlement to the Garner family. The "movement" for civil rights, the "movement" for justice, and the "movement" for change within the spirit of Dr. Martin Luther King, Jr. is what NAN stands for and will continue to stand for on Saturday, July 18, 2015, in Brooklyn, NY at 225 Cadman Plaza East (at Tillary Street), Downtown Brooklyn.
Share: