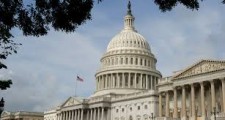 The Bipartisan Budget Act of 2015, House of Representatives Bill 1314, of the 114th Congress has passed into public law under number 113-74 (11/2/2015). The U.S. Senate has enacted in a bipartisan fashion to pass what appears to be a list of amendments to a 1985 problem for the future grid. Advocates have applauded the hard work and numerous discussions to address Cell Phone Commerce legislation provisions along with other amendments to attack the July 1 repayment deadline.
New York City - Governor Andrew Cuomo has issued a statement in regards to the Puerto Rico Debt crisis that has plagued Puerto Ricans in the management of their health care along with destroying their tourism. In addition to the numerous bills passed the primary focus was on the newly introduced bill in House (5/18/2016) H.R. 5278. Since Puerto Ricans possess a population the size of Oklahoma and an economy smaller than Kansas, according to Bloomberg Quick Take, the U.S. state government has encountered more than $70 billion in debt in the territory. What happened to the investments in the Caribbean Islands that led to this demise? Was it financial mismanagement as Bloomberg Quick Take stated? Why so many backlogged bills are just now sparking Congressional attention? Why seek assistance from Wall Street to place a general force on the framing a bill under the U.S. House of Representatives?
The answer, $2 billion dollars in interest payments. A new bill to create a seven-member financial control board forced a restructuring plan to correct the debt of Puerto Rico. Agriculture, Commerce, Pensions, Health Care, and Judiciary will all amend the correction of payments to reduce fraud within the Puerto Rican government for the promotion of disability benefits/insurance.
Governor Cuomo Statement is as follows:
"I applaud the House of Representatives for finally passing legislation that can bring an end to the debt crisis in Puerto Rico. While this bill is not perfect, it represents a path forward that can help ease some of the island's immediate issues, while setting up a structure that can hopefully create robust long-term economic growth. New York will continue to stand with Governor Padilla and the island of Puerto Rico. I now call on the Senate to act quickly and send this bill to the President for his signature."​
Share: