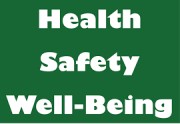 News
•
updated: Dec 10, 2015
Governor Andrew Cuomo has announced that $2.25 billion will be awarded to the State of New York for economic and community development funding today. The Round V of the Regional Economic Development Council initiative has been awarded along with the Upstate Revitalization Initiative. Finger Lakes, Southern Tier and Central New York Regions will also be awarded $500 million each to help transform local economies and tourism.
New York -- The Governor of New York has announced that seven Upstate regions will receive the largest average regional awards in regional economic development council initiative history. The Governor also announced that the four Upstate regions not selected as "URI Best Plan Awardees" will receive an additional $50 million to fund priority projects and further implement the regions' strategic plans for economic growth.
Governor Cuomo stated, "Over the past five years, the Regional Councils have become an integral part of generating economic opportunity in communities statewide. By removing barriers to growth, controlling spending and cutting taxes, we have laid the groundwork for our Regional Councils to pursue projects in key industries that have turned their communities into local economic engines. This year's round of awards demonstrates the progress that has been made in changing the trajectory of our economy and continues our commitment to investing in the future of New York State."
The Governor's strategy to jumpstart the centerpiece of the economy is to create jobs, according to the press release today. Regional council, established in 2011, will transform the State's approach to economic development from a top-down model to a community-based and performance-driven one. This initiative will empower the community, businesses, and academic leaders, as well as members of the public in each region of New York State, to develop strategic plans specifically tailored to their region's unique strengths and resources in order to create jobs and improve the quality of life.
Ten Regional Councils will compete this year for funding and assistance from up to $750 million in state economic development resources as part of Round V of the REDC competition. The Governor will also establish a new competition in 2015 -- the Upstate Revitalization Initiative -- to award a total of $1.5 billion to three regions. This systematic transformation will help local economies by providing $500 million over the next five years to support projects and strategies that create jobs, strengthen and diversify economies, and generate economic opportunity within the region. Of the 10 selected regions, seven were eligible for the URI competition: Finger Lakes, Southern Tier, Central New York, Mohawk Valley, North Country, Capital District, and Mid-Hudson.
Since 2011, the Regional Council has processed awards in the amount of nearly $3 billion to more than 3,1000 job creation and community development projects across the State of New York. This support also generated the creation and retention of more than 150,000 jobs.
Through five years, each REDC has secured a significant amount of resources for their region:
· Western New York: $356.4 million for 429 projects
· Finger Lakes: $425.6 million for 489 projects
· Southern Tier: $420.2 million for 398 projects
· Central New York: $466.9 million for 404 projects
· Mohawk Valley: $362.2 million for 356 projects
· North Country: $423.2 million for 373 projects
· Capital Region: $353.9 million for 479 projects
· Mid-Hudson: $392.6 million for 459 projects
· New York City: $320.2 million for 323 projects
· Long Island: $424.5 million for 468 projects

For more information on the Regional Councils, visit www.regionalcouncils.ny.gov.
Share: