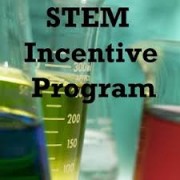 Governor Cuomo announced today that the New York State Science, Technology, Engineering, and Mathematics Incentive Program applications are now available for high school students entering college in Fall 2016. This program will provide a full SUNY or CUNY tuition scholarship to students in the top ten percent of their high school graduating class. STEM field work is needed in the State of New York, and the STEM jobs are for five years after graduation.
New York -- Governor Andrew Cuomo announced that STEM Incentive awards that provide a full SUNY or CUNY tuition scholarship for top-performers who pursue work in the STEM field are now available. It is called the New York State Science, Technology, Engineering and Mathematics (STEM) Incentive Program which encourages the best and brightest high school students interested in the next generation STEM degree to launch their career opportunities using this world-class application opportunity. In order to be eligible for this STEM Incentive Program an applicant must meet:
Be a NYS resident Be a U.S. citizen or eligible non-citizen
Be enrolled full time at a SUNY or CUNY college beginning with the fall term following his or her high school graduation
Be ranked in the top 10% of his/her high school graduating class of a NYS high school
Be matriculated in an undergraduate program leading to a degree in Science, Technology, Engineering or Mathematics at a SUNY or CUNY college
Earn a cumulative grade point average (GPA) of 2.5 or higher each term after the first semester
Execute a service contract agreeing to reside and work in NYS for five years in the field of Science, Technology, Engineering or Mathematics. View the terms and conditions of the service contract
Not be in default on a student loan made under any NYS or federal education loan program or repayment of any state award
Be in compliance with the terms of any service condition imposed by a state award
Students matriculated in the following programs of study may be eligible for a STEM award. The program of study must result in an approved occupation.
"The STEM Incentive awards not only give this state's top high school students access to a first rate education, but it ensures that they and their talents remain in New York to help build our burgeoning high tech economy," Governor Cuomo said. "I encourage every eligible student from the class of 2016 to apply today and begin training for the jobs of tomorrowright here in New York."
The program is a key tool in encouraging the best and brightest high school students to pursue high-demand, high-tech careers and build their future in New York. Since the Program's inception, over 1,400 top scholars have received STEM awards totaling more than $7.5 million.
William E. Gasperi, a Nanoscale Science major at UAlbany said, "The STEM scholarship has enabled me to pursue my degree in science with an immense sense of security. It gives me a great sense of relief that I don't have to worry about debt out of college."
SUNY Chancellor Nancy L. Zimpher said, "The STEM Incentive Program provides an opportunity for hundreds of high school graduates from throughout New York to attend our colleges and universities tuition-free while also addressing a critical workforce need for our state. SUNY campuses in every region look forward to enrolling the program's next class of high-achieving students."
Grace Correa, sophomore in the Mechanical Engineering Program at CCNY said, "When I received notice that I would be getting a STEM Scholarship, it was like a dream come true. Having the STEM Scholarship has allowed me to continue my lifelong dream and professional goal of becoming an engineer. It has also allowed me to attend school full time and focus on my degree. I would like to thank the Governor and the State legislature for providing the STEM Scholarship opportunities to students who desperately need it."
James B. Milliken, Chancellor of The City University of New York said, "There are few areas more important to the success of the knowledge economy and few fields that offer more promising careers than those involving the STEM subjects. We are grateful for Governor Cuomo's leadership in this area and the support for these ambitious students. This exciting program helps students and our state benefit far into the future, and I encourage all qualified students to seize this important opportunity."
Applications must be submitted by August 15, 2016 for June high school graduates planning to enroll in college in fall 2016. Details about the STEM Incentive Program, including eligibility and application requirements, are available at hesc.ny.gov/STEM.
Share: