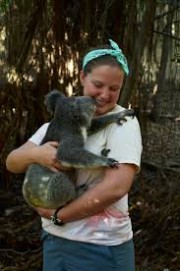 News
•
updated: Sep 15, 2015
The Excelsior Conservation Corps is in collaboration with Governor Andrew Cuomo and a new program has been launched called the Excelsior Conservation Corps Environmental Stewardship Program. The Excelsior Conservation Corps slated a start on January 18, 2015, for 18 to 25 year olds. The program addresses employment training and college scholarships for participants.
The AmeriCorps Program proposed to create a modern day version of the Civilian Conservation Corps, also called Excelsior Conservation Corps which is operated by the Student Conservation Association and in partnership with the NYS Department of Environmental Conservation. The AmeriCorps program will offer a 10-month service experience to young adults and veterans who volunteer as AmeriCorps members in exchange for a $5,645 stipend to pay off student loans. During the membership various organization will work with the members to complete environmental stewardship projects on public lands to sustain natural and recreational resource benefits within the community.
Governor Andrew M. Cuomo announced that with the collaboration a new launched of engagements will begin in January 2016. The Student Conservation Association will administer 10 months of service to 50 enrolled members to promote diversity and veteran engagements. The Governor stated, "The Excelsior Conservation Corps will offer young New Yorkers the opportunity to gain skills training while addressing some of our state's most pressing environmental needs." "Continuing this state's rich tradition of environmental stewardship, this new initiative will help ensure New York becomes cleaner and greener than ever before."
The program will fund $1.9 million to state and federal programs. The New York State Environmental Protection Fund, New York State Environmental Facilities Corporation and the State University of New York will provide a total of $1 million to the program. The New York State Commission on National and Community Service, in partnership with the federal Corporation for National and Community Service, has also committed $850,000 of AmeriCorps funding to programs. All other additional funding for specialist will be secured by the Student Conservation Association through sponsorships and private donations for members to receive environmental outreach and education certifications.
The qualifications and how to apply to the Excelsior Conservation Corps is to be a member of the U.S. or resident between the ages of 18 and 25; be a New York State resident or go to school in the state; have a high school diploma or GED; be able to work both independently and as part of a team along with being able to perform physical labor. If you are disabled, appropriate accommodations will be made whenever possible for those who are disabled. Special are also made for recruit veterans and minority candidates.
To download an application or for more information on the Environmental Conservation Corps, visit www.ny.gov/ECC. The Environmental Conservation Corps is an equal opportunity employer.
Applicants must be from the state of NY, between the ages of 18 and 25, and must pass a background check.
Members receive monthly living stipends and are provided with food and housing for the duration of the program.
Additional news on becoming an Environmental Ambassador it is available at www.governor.ny.gov
Share: