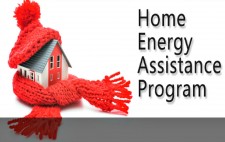 News
•
updated: Nov 7, 2017
Federal Funding will be available for Seniors, Working Families and Low-and Moderate-Income Residents beginning November 13, 2017, for emergency assistance. Emergency benefits will be received this winter by approximately 2 million households this winter season by the New York State Office of Temporary and Disability Assistance program.
Press Release - Governor Andrew M. Cuomo today announced that applications for home heating assistance will be accepted beginning Monday, November 13 throughout New York State. The Home Energy Assistance Program is making $327 million in federal funding available to eligible older New Yorkers and low- and moderate-income New Yorkers to help cover heating costs.
"As cold winter nights begin to set in, this funding will ensure New Yorkers receive the assistance they need to heat their homes and keep their families safe," Governor Cuomo said. "By securing this federal funding, residents across the state will no longer be forced to choose between buying food for their loved ones or paying their heating bill. I encourage all eligible New Yorkers to apply for this assistance in order to stay warm this winter season."
Households that are eligible can receive assistance of up to $726, depending on income, household size, and how the home is heated. A family of four can earn up to $53,482 per year and still qualify for help.
The program is overseen by the New York State Office of Temporary and Disability Assistance. Applications are accepted at local departments of social services, which can be found by county here.
Anyone living outside of New York City can apply for a regular Home Energy Assistance benefit online at myBenefits.ny.gov, and New York City residents are encouraged to download the application and mail it in.
Additionally, households may qualify for an emergency benefit if they are at risk of getting their heat shut off or running out of fuel. Applications for emergency benefits will be accepted beginning Tuesday, January 2, 2018. Anyone in need of emergency assistance should contact their local department of social services.
Last year, nearly 1.5 million households received assistance through HEAP. A breakdown of the number of households that received assistance last winter, by region, is below:
Region
Households Served 2015-16
Capital Region
66,000
Central New York
60,134
Finger Lakes
90,863
Long Island
66,565
Mid-Hudson Valley
102,531
Mohawk Valley
46,213
New York City
824,843
North Country
35,839
Southern Tier
52,230
Western New York
134,585
Total
1,479,803
Office of Temporary and Disability Assistance Commissioner Samuel D. Roberts said, "Forecasts anticipate higher home heating costs nationally this winter, meaning HEAP is as important as ever. This assistance will help some of our most vulnerable New Yorkers stay safe and warm when the temperatures drop."
Office for the Aging Acting Director Greg Olsen said "HEAP heating assistance is a lifeline for many low-income older New Yorkers. Cold temperatures and the inability to afford to keep a home warm can lead to health and safety risks. Not only is the HEAP benefit vital, but in New York there can be a secondary benefit for older adults that comes with being HEAP eligible, and that is potential eligibility for SNAP, the federal nutrition program that puts an average of $2,100 in the pockets of low-income older adults annually."
U.S. Senate Democratic Leader Charles E. Schumer said, "Hundreds of thousands of fixed-income seniors and low- to moderate- income New Yorkers each year rely on this federal funding to help pay for the home heating costs that have become a larger and larger share of their budget. And with winter's chill right around the corner, this major federal investment will help New York's most vulnerable cover their high energy costs. This means fewer people will have to make the agonizing decision over whether to pay energy bills or put food on the table. Having these funds available now, in November, before winter begins rearing its ugly head across the northeast, is critical. This boost in home energy assistance could not come at a better time."
Congressman Eliot Engel said, "Eligible New Yorkers need to know that home heating assistance is available to them during the cold winter months. I encourage all seniors and working families to look into the Home Energy Assistance Program and I applaud Governor Cuomo for his commitment to this vital program. I will continue to do all that I can at the federal level to preserve and expand this initiative."
Congresswoman Nita Lowey said, "This funding will go a long way toward ensuring that millions of New Yorkers can heat their homes this winter. It's not an exaggeration to say that this heating assistance will save lives. I'm pleased to continue working with Governor Cuomo to ensure that all New Yorkers receive the support they need to stay healthy and warm this winter."
Congressman Gregory W. Meeks said, "A heated home shouldn't be a luxury for elderly and low-income New Yorkers. As we all know in the winter months in New York, proper heating is necessary for safety, comfort and overall quality of life. I commend Governor Cuomo and the Home Energy Assistance Program for their efforts to heat homes across the state, and for their commitment to ensuring that no New Yorker is left out in the cold."
Congressman Paul Tonko said, "Now is the time for hard-working families and seniors that cannot afford to heat their homes this winter to apply for LIHEAP funding. With winter right around the corner, I applaud Governor Cuomo for working to maximize this important federal benefit for our most vulnerable New York neighbors. I will continue to fight for LIHEAP funding in the budget to help those in need."
Congressman Sean Patrick Maloney said, "I can't imagine having to live through a Hudson Valley winter without heating - and no one should have to. I'm glad the Governor is again providing a helping hand to over a hundred thousand families in our part of the world who need help to afford heating costs."
Congresswoman Grace Meng said, "HEAP provides critical heating assistance for many low- and moderate-income New Yorkers and it's a program that I've long supported. I thank the governor for once again making these important funds available to residents of our state. Last year, Congressman Engel and I passed legislation into law that requires the Department of Housing and Urban Development (HUD) to issue guidelines for minimum heating requirements at public housing agencies that receive federal housing funds. Nobody should be forced to endure cold temperatures during the winter months; we must ensure that all vulnerable New Yorkers receive the help they need to stay warm."
Congressman Adriano Espaillat said, "During the winter months, energy costs rise and many New Yorkers often must face the hard choice whether to cover costs for heat, rent or groceries. The health and safety of vulnerable New Yorkers concerns each of us, and this funding will help ensure many more families, seniors, and residents with low- to moderate- incomes stay warm this winter. I commend Governor Cuomo for securing this critical funding for heating assistance as no family should ever have to endure the winter weather in the cold."
Share: