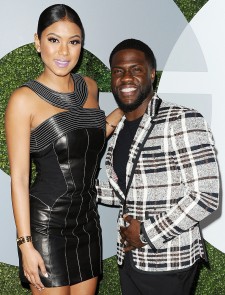 News
•
updated: Dec 14, 2017
Extortion is an organized crime committed by criminals who solicit the public for money and favors by obtaining a service. Kevin Hart was recently a victim of threatened force during the week of August 17-20, 2017. Under Common Law, fear, violence, and color of official light can and will destroy individuals to harm the reputation using an unfavorable government action "the police."
New York Press Release Video - ​In an exclusive interview with the Breakfast Club Power 105.1 FM this morning, Kevin Hart opens up about his marriage and what, why, how, and where his marriage triggered a multi-million dollar extortion demand, and the extortionist freely admits to obtaining money for a service from a "African American" Public Figure.
On or around August 20, 2017, Kevin Hart was portrayed in a video with another woman during a 4 minute and 47 second video clip using the audio from Kevin on various radio shows as the video rolls. A bedroom scene revealed a two people, a man, and a woman, in a bedroom scene having sex on a bed, although the 2 people were not naked. As the video continued, the video reveals a naked man walking into a room and appeared to be Kevin Hart, displaying a service.
During the video attached video on the Breakfast Club this morning, you hear Kevin admit to making a mistake in the interview and about being young and unfaithful in his first marriage but now that he's 36, his prime directive is his wife (other rib) and his children and character. No glorification from the video was not to learn damage control, but Kevin's statement was to handle things differently under his business model. Kevin pays credit to his first wife to repair what his has built especially since it's so easy to get caught.
As Kevin Hart discussed, the FBI is on the case and have a suspect. It's not clear what the the outcome will be for the Hart's kids, but looking at the woman who was with Kevin in the video is something that debouched the mindset of the public using a secretly recorded encounter to gained Public attention.
Share: