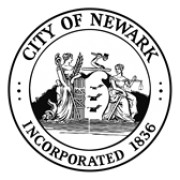 News
•
updated: Jan 5, 2016
Mayor Ras J. Barak announced yesterday that he intends to appoint a civil to direct the Newark Police Department's Internal Affairs Division. This bold move to appoint a civilian will fill a traditional position otherwise by a sworn officer, to strengthen law enforcement in Newark and improve the relationship between the police and the communities. This change will take affect both within the internal operations and external relations of the department.
Newark, NJ -- At a news conference, Mayor Ras Baraka announced the identity of a new chief, Lt. Darnell Henry of the Newark Police Department, a 22-year police veteran. Lt. Henry spent six years in Patrol Division with two of those years as a Supervisor, approximately 16 years as a detective with 12 of those years as a Supervisor. Henry has extensive and varied police experience in uniform and as a detective, on the street, and as a supervisor. He presently serves as Commander of the Executive Protection Unit. Lt. Henry was introduced as the head of the Newark Police Division succeeding the retirement of Chief Anthony Campos within the next few months. Police Chief Anthony Campos retires in several months after 30 years of police service. This pioneering change will affect both the internal operations and external relations of the department, according to the Baraka administration. Also, following this practice to establish change by Seattle and Oakland, a lawyer with extensive police experience will be chosen to head internal affairs.
Mayor Baraka stated, "Law enforcement is most effective when trust exists between the police and the communities they serve. When trust exists, citizens share information with the police about gangs and gang members, drug dealers, and other criminals. Witnesses to crimes have the confidence to come forward and reveal what they saw. You rarely have killings in broad daylight where no witness was found."
"In recommending a federal monitor, the US Department of Justice said what Newark residents already knew: Our police department was doing a poor job of policing itself and citizens had little confidence that complaints about police misconduct would be treated seriously. Since becoming mayor, I have worked to restore trust between the police and the community. As part of the creation of a Department of Public Safety, I will appoint a civilian to head the Internal Affairs Division. We are seeking a lawyer with extensive experience with police practices, an active communicator capable of working with rank-and-file officers, city attorneys, the command staff, citizens and the police union. The person who heads Internal Affairs must be an impartial fact-finder and someone who can assure both the public and the Department of Justice monitor that citizen concerns will be impartially addressed not swept under the rug. The appointee must also be someone that the police can trust to be fair. We don't want somebody who is always on the side of the police, nor somebody who assumes that the police are always wrong," he added.
The City of Newark has a history of the highest homicide rates with over 33.1 murders for every 100,000 citizens. Lt. Henry's service and expertise are much needed to address the named gangs within Newark as the City redesigns wealth for the affluent communities. A list of some of the deadliest gangs that have emerged and integrate within your community will await change as a new Chief is in town. A listing is below:
4 Corner Gangster Bloods
59 Brims
93 Bloods
135 Pirus
464 Pirus
Avalon Gangster Crips
Blood Stone Villains
Bounty Hunters
Broadway Gangster Crips, 52
Brick City Brims
Crenshaw Mafia Gangster Bloods
Domincans Dont Play
East Coast Crips
Eight Tray Gangster Crips
Elm Street
Gangster Killer Bloods
Grape Street Watts Crip
Home Boy Crimino 211 Gang
Hoover Gangster Crips, 52
Hoover Crip Gang, 74
Hoover Crip Gang, 112
Hoover Crip Gang, 83
Hurtsville Piru
Ivory Hill
Kitchen Crips
Lil Blue Devils
Mad Stones Bloods
Main Street Mafia Crips, 98
Mara Salvatrucha 13
MOB Piru
No Limit Soldiers
Original Gangster Crips
Play Boy Gangster Crips
Raymond Aves Crips
Red Dogs
Rollin 20s Outlaws
Rollin 30s Original Harlem Godfather Crips
Rollin 40s Neighborhood Crips
Rollin 60s Neighborhood Crips
Sex Money Murder
School Yard Crips
Trinitarios
Share: