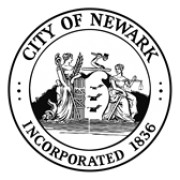 News
•
updated: Jan 27, 2016
Mayor Ras J. Baraka and Director of Health and Community Wellness Dr. Hanaa Hamdi announced that the City of Newark worked to diligently to offer comprehensive services for the City's transient population before Blizzard 2016. In a public-private collaboration which offered amenities and shelter to 370 homeless men and women, 300 transients have received services since the beginning of the storm. The City partnered with private agencies to care for residents at risk.
Newark, NJ -- Mayor Ras J. Baraka and the Director of Health and Community Wellness Dr. Hanaa Hamdi opened temporary facilities at the beginning of the blizzard that hit the City of Newark on Saturday at all municipal recreation centers. Amongst the recreation centers were Newark Public high schools and the YMCA, in which city vehicles transported homeless people out of the snow from areas they congregate within. The Newark Liberty International Airport, Penn Station, underneath bridges, and on top of heating grates are all the areas in which the Blizzard 2016 forced these residents to seek help from City drivers in finding other homeless people to get shelter.
"Amidst the chaos of a record-breaking accumulation of snow, the City of Newark was able to unite as a caring community to ensure that our most vulnerable residents and neighbors received medical attention, meals, and shelter, during this blizzard. I congratulate every member of the public and private team that worked so hard during these dangerous conditions to transform Newark into a warm and caring City that we can all believe in," said Mayor Baraka.
"The blizzard brought out the best in our City," said Dr. Hamdi. "Several restaurants offered food or beverages to assist us and we received support from churches, organizations, and volunteers - some of whom took the bus to the facility - and just good Newark citizens. It is a matter of personal and professional pride to me that we were able to care for so many people and prevent needless tragedies at this difficult time."

Homeless and transient persons with families were taken to the YMCA while those without were taken to the John F. Kennedy Recreation Center at 211 West Kinney Street in the Central Ward. Barringer High School in the North Ward was configured to care for seniors in need of refuge but did not receive any takers, while Malcolm X Shabazz High School in the South Ward was set up to accommodate adults. It did not receive residents, either.
The JFK shelter also took in many recently discharged patients, suffering from mental and physical ailments. It averaged 102 people per night during the height of the blizzard.

Share: