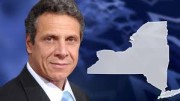 News
•
updated: Sep 15, 2015
Governor Cuomo announced that $16 million will be funded to the Economic Opportunity Projects across New York State. The funding will support 25 projects that have created or will create 333 New Jobs in the State of New York and also retain 227 more jobs already created.
Governor Andrew M. Cuomo announced yesterday that $16.7 million will be allocated to the economic development funding project. This funding has been approved to cover 25 projects that spur growth and opportunity statewide. The Empire State Development's Board of Directors have also approved funding to create 333 new jobs and retain 227 existing New York State jobs that have already been created or retained currently. Along with this funding, a leverage of over $50 million in private assets and other public funding has been allocated to support local businesses and projects that are building a strong foundation for future economic growth and job creation.
Governor Cuomo stated yesterday, "From Long Island to the North Country, these targeted investments are creating jobs for New Yorkers and strengthening key industries that are spurring economic growth statewide." "Under this administration, great strides have been made to encourage business growth and jumpstart local economies, and these funds will help continue our work to build a healthier business climate across New York."
The Finger Lakes Region, Central New York Region, North Country Region, Southern Tier Region, Western New York Region, and Multiple Regions are all a part of the strategic goal of doors by funding development to support the workforce training centers to create opportunities to new and expanding commercial enterprises in the Region.
Additional news available at www.governor.ny.gov
Share: