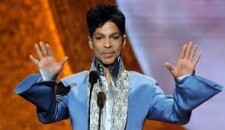 News
•
updated: Apr 19, 2018
An intensive investigation into the death of the Iconic World Famous Celebrity, Prince Rodger Nelson announced no criminal charges can be filed for the incidents that occurred leading to the ethical duties to seek justice. Although Carver County Attorney Mark Metz served the public interest to pursue a criminal investigation to protect the innocent, no guilty convictions were can be sought.
Carver County Press Release -
Press Release - Carver County Attorney Mark Metz announced today that there will be no criminal charges filed in the death of Iconic Music Popular Superstar "Prince", also known as Rodger Nelson. A two-year investigation into how Prince died remained quite due to media scrutiny as the Minnesota prosecutor discovered possible foul play. It was documented two years ago that Prince's death showed possible evidence of prescription drug tampering, yet after reviewing the Social History of Paisley Park in the suburban Minneapolis county, no probable cause could be reached as a reasonable likelihood of conviction.
According to Metz, "To actively charge a crime requires probable cause and a reasonable likelihood of conviction. The bottom line is that we simply do not have sufficient evidence to charge anyone with a crime related to Prince's death."
Metz stated, "There is no reliable evidence showing how Prince got (fentanyl) or who else had a role in delivering it to him."
Suspicion into the actions surrounding Prince's friends and doctor supported that Prince had a long suffered "significant" pain prescribed history of opioid addiction and narcotics issued in his name, yet to seek justice "under the bounds of the law" meant clarity must be established to support charges. Murky cases without a glimpse places the Doctor's, the Friends, and everyone else around the singer's lifestyle under the scope. Yet the original announcement stated that Prince died of a self-inflicted overdose on April 21, 2016, remains a mystery unsupported by an autopsy report. Pills and reports stated Bayer bottles, Aleve bottles, and "Watson 853" pills were loose in Prince's bed, yet no "Vicodin" or "Fentanyl" prescription was issued as legitimate medication. Dr. Schulenberg stated, "the ultimate question in the case is who may have provided Prince with the counterfeit Vicodin with Fentanyl, on the morning, April 21, 2016."
In closing, without probable cause and no identified suspect, the Carver County Attorney's Office cannot file any criminal charges involving the death of Prince.
Share: