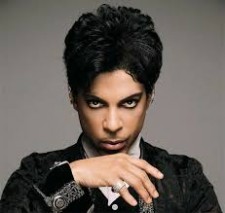 The artist known as Prince Rogers Nelson overdosed from a self-administered unmonitored dose of fentanyl, according to the autopsy reports. The Midwest Medical Examiner's Office completed their death investigation of Prince Rogers Nelson under Minnesota Statute, Section 13.82, subdivision 2 to determine the manner of death as public data due to the use of a Controlled Dangerous Substance more potent than morphine and 100% pure heroin ~ Fentanyl.
Carver County Sheriff - The Midwest Medical Examiner's Office released data today in the death investigation of Prince Rogers Nelson identifying a Scars to the Artist's left hip and right lower leg. The autopsy performed ruled the death as an accident due to the cause of death - Fentanyl Toxicity. Prince was fully clothed at the time of death wearing a black cap, black shirt, grey undershirt, black pants, black boxer briefs, and weighing in at 112 lbs. Fentanyl is usually administered using a patient-controlled analgesia method which allows pain to administer the relief from the infusion of the prescriber.
According to Minnesota statutes, any adult deprived of their liberty from data-driven public reports will lead to an arrest. The City of Chanhassen has encountered numerous reports and 911 calls over the last 5 years leading up to the Artist death at 7801 Audubon Road. Although Prince was divorced at the time of death, plenty of friends and co-workers were inside of his Minnesota studio at the time of his announced death. The question to answer here for the Public and Fans of the Icon Artists is who administered the drug and how much damage was incurred to Prince before his final moments of life?
Share: