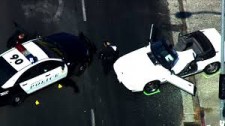 News
•
updated: Sep 27, 2016
Editorial Correction Request Social Media is one of the business drivers that provides results for the City of Richmond.
Posted on September 26, 2016 (correction)
Camera configurations constructed by Richmond council is one joint venture excepted as the next generation of language speakers under the Second Amendment as of July 29th, 2011. As a result of implementing and executing a contract with ADT to design and install camera surveillance systems throughout the City of Richmond police beats 1-7, the Memory of JaVonte Prothro's name will live on.
Richmond, California ~ Pursuant to Section 9 of the City of Richmond Agreement, ADT provided Quotes under the Second Amendment to install camera surveillance configurations to bring value back into the community of Richmond, California. It is called the "Interview Room System" produced by Marsh USA Inc., New York, NY to insure the City of Richmond, California, its officials, officers, employees, council members, and agents to combat crime. Unfortunately, for JaVonte Prothro, 29, his interview was never conducted due to his life being "stolen" by a dangerous trigger man, Dawaun Rice, 19, of Richmond, California on September 19, 2016. The City of Pride and Purpose under the City Ordinance RMC 7.04 interviewed Dawaun Rice, 19, when he decided to murder JaVonte Prothro after participating with a televised interview in New York City with Reporter, Byron Pitts and Meagan Redman as a participant of the National Council on Crime and Delinquency.
As part of a City Policy, "Go-Live Date" means to implement the City of Richmond police beats 1-7. Today, JaVonte Prothro, without his permission, will never get the chance to tell his side of the story on an intentional act of hatred setting a new milestone of deliverables driven by dangerous trigger men. Today, the City of Richmond has offered to post a Go Fund Me account for the JaVonte Prothro Family in an effort to support funeral expenses for the unapproved interview by Dawaun Rice, 19, of Richmond community.
Share: