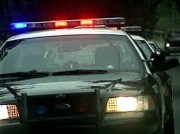 News
•
updated: Sep 14, 2015
Governor Andres M. Cuomo has revealed the results from the statewide crackdown regarding underage drinking and fake identification at summer concerts and other underage hotspots. To date there has been 133 arrests and 63 confiscated false identification documents. The new detection equipment by the Department of Motor Vehicle was utilized for the first time.
Governor Andrew M. Cuomo announced the results from a statewide crackdown on underage drinking and fake identification at summer concerts and underage hotspots today. All arrest leading up to Labor Day netted the State of New York, 133 arrests and the confiscation 63 confiscated false identification documents. The unannounced crackdown actions were carried out at various concert venues and bars across the state by the Department of Motor Vehicles' Division of Field Investigation in partnership with law enforcement agencies. This operation was previously announced as part of a continued effort to deter underage drinking and discourage the purchase of fake IDs.
Governor Cuomo stated, "possessing a fake ID and drinking underage is not only illegal, but can also lead to bad decisions with life-long consequences." "By continuing to crack down on this reckless behavior we are seeking to both avoid needles tragedies and send that message that underage drinking just isn't worth it." The technique used to employ the DMV investigators was a scanning workstation that allows IDs to be scanned when an attempt is made to purchase alcohol. The device will detect instantly with an ID has been altered or counterfeited.
About DMV
The New York State Department of Motor Vehicles is a national leader in providing efficient, innovative, and responsive government services. The agency issues secure identity documents, delivers essential motor vehicle and driver related services, and administers motor vehicle laws enacted to promote safety and protect consumers. For more information, visit dmv.ny.gov, "like" DMV on Facebook, or follow @nysdmv on Twitter.
For More Information About This Article Visit: www.governor.ny.gov
Usually, during a sweep, anyone that is in possession of a fraudulent ID is arrested and their fake identity documentation is confiscated. The individual is then charged with criminal sanctions and faces administrative action that usually results in a suspension of their license for a minimum of 90 days. The DMV Operation Prevent sweeps were conducted in conjunction with the Albany Police Department, City of Cortland Police Department, Genesee County Sheriff's Office, the Ontario County Sheriff's Office, and the New York State Park Police.
Share: