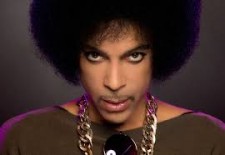 Over the last few days, a series of property damage reports have been released by the Carver County Sheriff's Office regarding the late Singer, Prince. Although the family continues to dispute "Money" worries, what is the real story behind the subjects involved in the late Singers life before his death on April 21, 2016?
Carver County - Although the late Singer, Prince's death has been marked as an investigation, what is the real story behind the address at 7801 Audubon Road, Chanhassen, MN in Indian Country?
For the last five years, the Singer, Prince has encountered numerous reports for service from the Carver County Sheriff Department regarding different activity including the Singer's cocaine habits in 2011. Multiple odd calls from theft, to fire, to health conditions, tresspassing and harassment have been placed into a law enforcment activity cue regarding the Singer's home studio.
Unfortunately, for the late Singer, no relative support has ever been mentioned in the investigation to prevent the mysterious cause of death. Autopsy reports still have not been released to date, yet relatives are disputing the late Singers fortune. Prince Roger Nelson as the World knows him was always a private person with an iconic symbol that his Fans enjoyed, Prince, the private troubled person with continuous reports of tresspassing, and suspicious activity is the man law enforcement must reveal to us, the Fans.
Share: