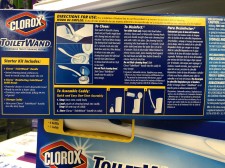 News
•
updated: Apr 15, 2020
Home cleaners are part of the essential workforce under Government Executive Order 202.6 who provides healthcare solutions the the residences of apartments and buildings. The Center for Disease Control is responsible for the protection of these workers during the #COVID-19 pandemic just like the bagging of dead bodies. So why are there so many people requesting cleaning services without the White House response and support team placing jurisdiction over public health authority?
New York Press - ​Tribal leadership is a skill under the President Trump investigation of urgent public health problems. When rapid short term support is needed during a worldwide named pandemic, the command is to request assistance from the United States Centers for Disease Control and Prevention for technical aid. Experts in the public health care regions have accountability to assist partners in making rapid, practical decisions for action to prevent a continued surge in deaths. So what happened to all of the local HHS from the Secretary of Health and Human Services' leadership for Home Health care workers called "Home Cleaners?"

Did the State and territorial public health authorities forget this group in the deployment of hospital supplies and funding worldwide? Who's coordinating this authority from the White House command by State if the Government is not requesting aid from the President Trump appointed leadership? How does the Federal agency's role in this critical medical support of preventing the spread of Corona Virus deaths vessel this type of sanitation? During this Photo Release Investigation of Target Stores In Manhattan, New York for Essential workers, Home Cleaning Services, the Center for Disease Control and Prevention did not promote awareness of the toilet bowl Corona Virus kill mentioned by articles from Business Insider, Associated Press, The Guardian, and The Washington Post for scientists.
Share: